Mark's Speech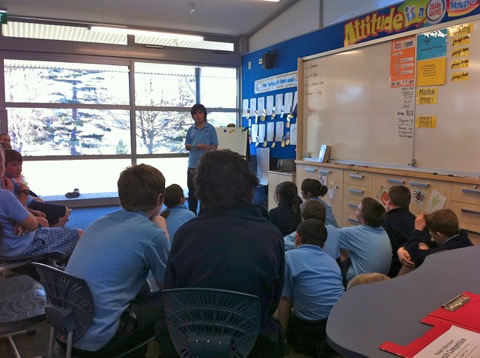 I took time out from work at lunchtime to watch Mark give his speech at Waitaki Valley School today. The speeches are an extremely important part of the school curriculum and Mark has been working really hard on his presentation on alien life in the universe.
Mark delivered his speech brilliantly, engaging the audience with both humor and passionate argument. I was so proud of Mark as I listened to his speech and saw how much the audience were enjoying it.
Mark won the award for the Year 8 Individual Speech Competition. So many people told me afterwards how much they had appreciated Mark's speech, one even suggested he was a Prime Minister in the making!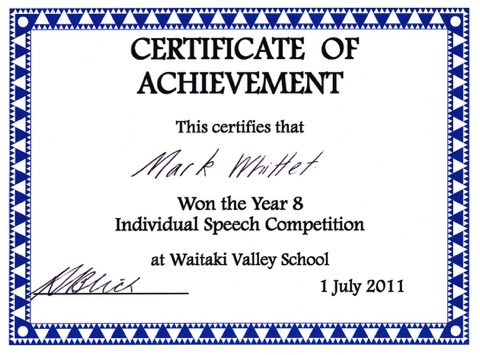 As a footnote, Mark went on to represent Waitaki Valley School in the regional schools competition, held in Oamaru on 1 July 2011. He won third place in the region, a tremendous achievement.