The First Day of Shooting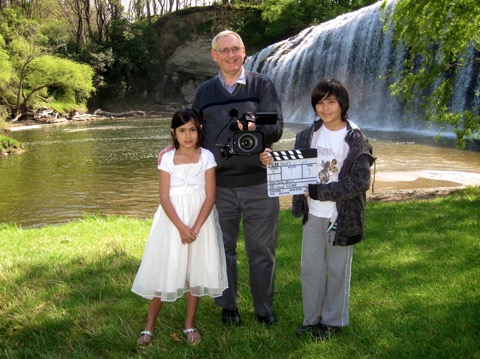 Principal photography on
Amiri & Aroha
commenced today at the Rere Falls today. This is always a very exciting - and nervous - moment in the film's genesis. After so long in pre-production, I had to pinch myself all day to be sure that it was all really happening and I wasn't dreaming!
The Rere falls looked so beautiful on this spring day and Rebecca captured just the right wistful look for the young Aroha. The footage looked wonderful. If we can keep this up for the rest of the shooting, we will have a winning film.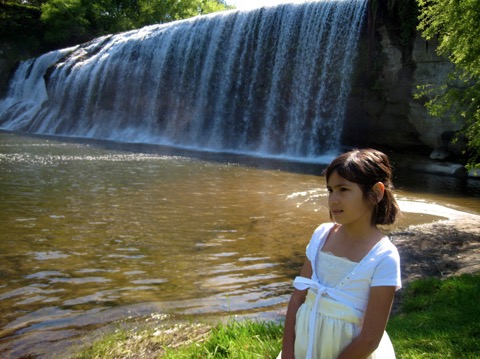 Rebecca reprised the role of the young Aroha, the role she had played in the original promotional film which I had made as a "pitch" to get the film off the ground. Today's scenes broadly followed the shots we had filmed for the pitch.