The Bishop's Shield
01/04/12 19:06 Filed in:
Family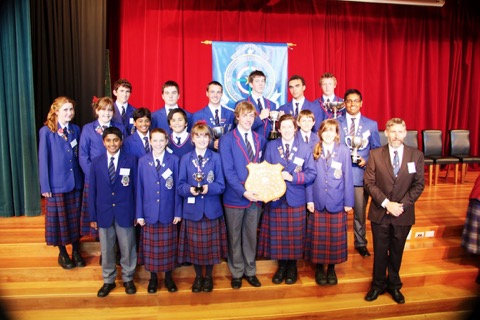 Mark was selected for the St Kevin's College debating team for the prestigious Bishop's Shield this weekend.
The Bishop's Shield is a coveted trophy competed for annually by Catholic schools in the Dunedin Diocese for debating, scripture reading, public speaking and drama.
St Kevin's College retained the Bishop's Shield this weekend, and I was very proud to see Mark participating in this distinguished event.
Mark with the Bishop's Shield Trophy following St Kevin's College's victory this weekend