Nine days away - premiere arrangements confirmed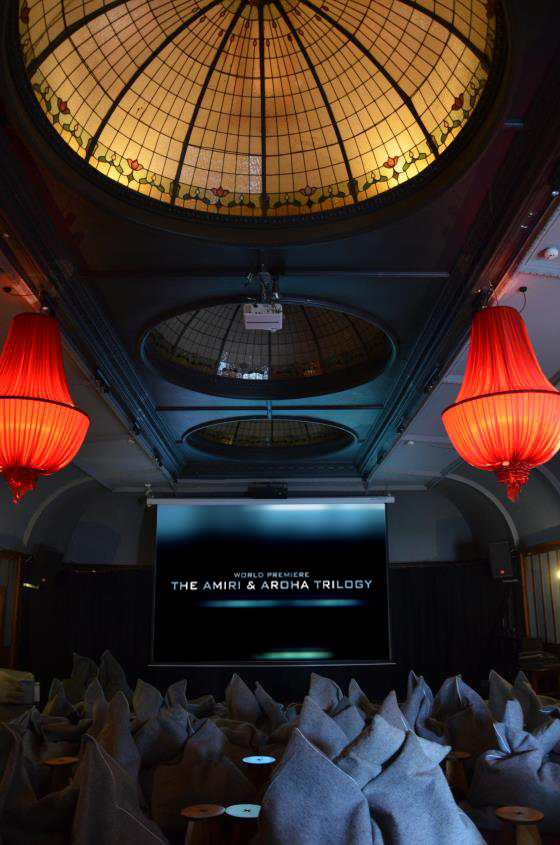 With the World Premiere of the
Amiri & Aroha
trilogy now just nine days away, we all getting very excited and I am delighted to announce the final arrangements for this auspicious event.
The premiere will take place at the Dome Cinema in Gisborne on Saturday 19 July at 6 pm.
It is with great pleasure that we invite everyone who took part in the film to the premiere. We discovered so much new talent in Gisborne and this will be a showcase of your work. We will be sending invitations to all the cast and crew over the next couple of days.
I am especially pleased that we are able to host the premiere in Gisborne and members of the public will be most welcome to attend the premiere for a cost of $10 at the door. We are very grateful to the Gisborne community for their support of our project and hope that as many as possible will take the opportunity to be the first to experience this local production which is destined for the world.
Bar and refreshments will be available at the Dome Cinema (at own cost), treats including a tempting selection of pizza and ice cream.
We are particularly grateful to Sally and Katy at the Dome Cinema for hosting our very special night. Please support the Dome – it's a local treasure!
If you took part in the film and have not received an invitation by the end of this week, please email me at
[email protected]