Broken Promises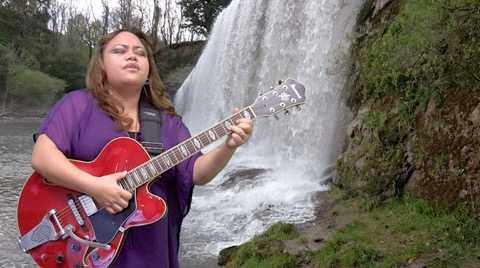 Gifted local musician Alyssha Maynard performs her original composition Broken Promises for the Amiri & Aroha music video.
I am delighted that the awesome Alyssha Maynard has joined the
Amiri & Aroha
team, performing her original song
Broken Promises
for the soundtrack of
Rere's Children
and for a music video to promote the
Amiri & Aroha
trilogy. Alyssha's evocative song perfectly matches the tone and mood of
Rere's Children
and adds an extra dimension to the film.
We are very grateful that Alyssha was able to dedicate the time to our production in her busy schedule. Watch out for Alyssha, she is star of the future!
Filming Alyssha Maynard's performance for the music video in our makeshift green screen studio at the Teal Motor Lodge.