Armageddon
Mark's Joker costume was much admired at the Armageddon Expo with many requests for photographs!
We have stopped in Christchurch for a couple of days on the way to the shoot in Gisborne as Mark and Rebecca were both passionate about going to the
Armageddon Expo
. A sci-fi themed event, with some of Mark and Rebecca's heroes as guest celebrities, including Sylvester McCoy, the seventh
Doctor Who
, Christopher Paolini, author of
Eragon
and Colleen Clinckenbeard, a voice artist for
Dragon Ball Z
, who (on camera) declared Mark's Joker costume to be awesome.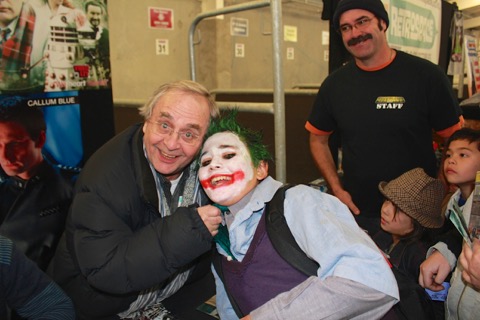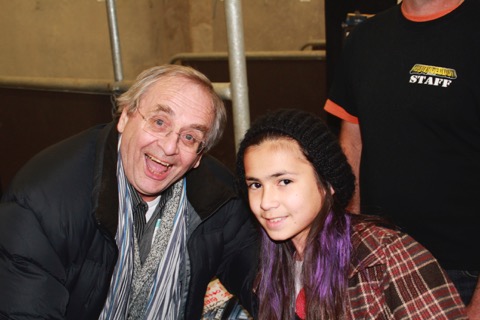 Mark and Rebecca with Sylvester McCoy, the seventh Doctor in "Doctor Who"