Director's Cameo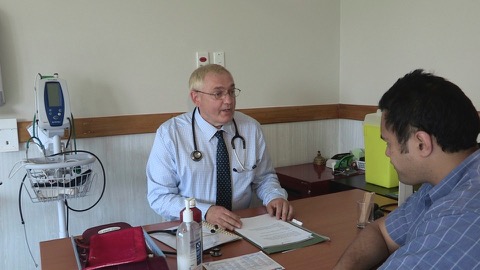 We had an exciting day's shooting today at Chelsea Hospital in Gisborne, filming the scenes where Aroha receives surgery for a gunshot wound.
Working around the hospital's theatre list, we were able to shoot Aroha coming round from her operation in the recovery suite. We were very fortunate that one of theatre nurses on duty agreed to take part in the film, giving the sequence a gritty reality.
I was persuaded, in Hitchcock style, to play a small part as the surgeon who treats Aroha. In a short but key scene, the surgeon explains just how close Aroha came to death. Michael Hollis as Amiri took the cues beautifully, his character totally outside his comfort zone.
I couldn't wait to get this material edited and got a made a quick assembly edit as soon as I got home. The footage looked stunning.