An interview with Chris Mills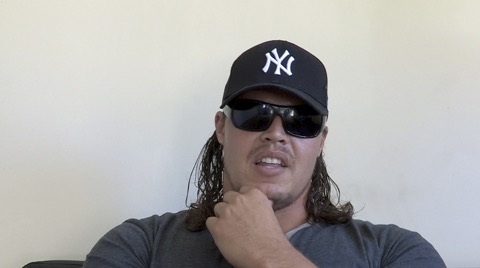 Today we caught up with Chris Mills, who plays Koriata, Arapeta's arch rival.
Chris gave Koriata a powerful presence in
Amiri's Child
in a David and Goliath setting with Arapeta. The name Koriata is Māori for Goliath and had immense significance in the film. If
Amiri & Aroha
was a Maori take on
Romeo & Juliet,
then
Amiri's Child
is a Maori
David & Goliath
.
I have developed Koriata into the lead character in the third film of the trilogy, which has the working title of
Koriata's Way
. Koriata is chief executive of Jensen Industries, a leader in hydro electric power, but he has been put there by the gang as their puppet. When Koriata wants to start a new life away from the gang, then there's trouble. Add in a romance with Miriama, Arapeta's estranged wife, and the scene is set for some explosive drama!
We did a short interview with Chris today for our forthcoming IndieGoGO campaign for the third film.
I am really looking forward to working with Chris again on
Koriata's Way
.