Gisborne History Lives on in Amiri & Aroha!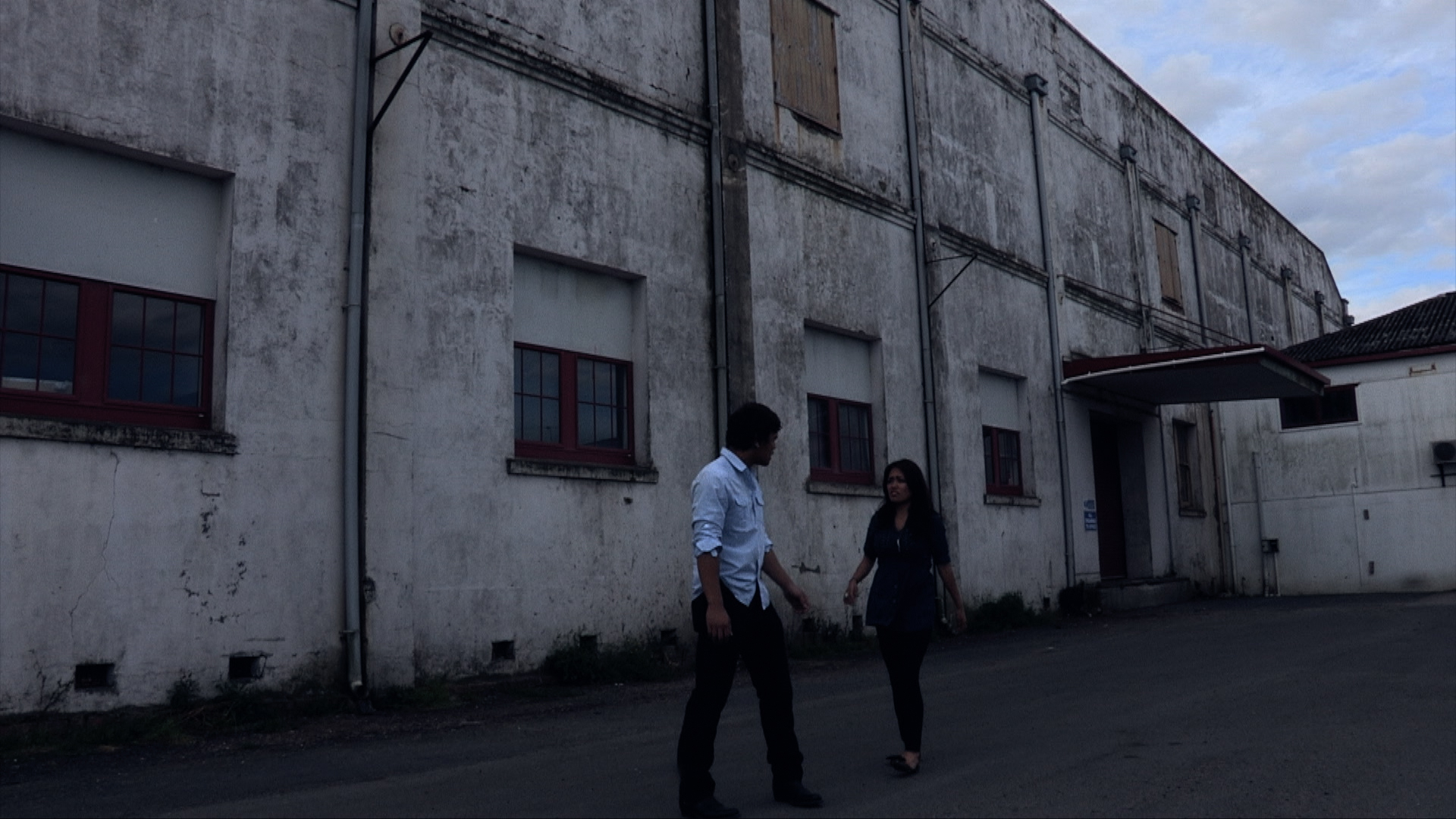 Local history lives on in the
Amiri & Aroha
trilogy! The building with blood coming from the walls has gone!
The location for this dramatic scene in
Rere's Children
has been demolished. The dark mood of this sequence was heightened by the chilling location, the sinister and eerie atmosphere had a profound effect on the cast and crew, who swore they could see blood oozing from the walls...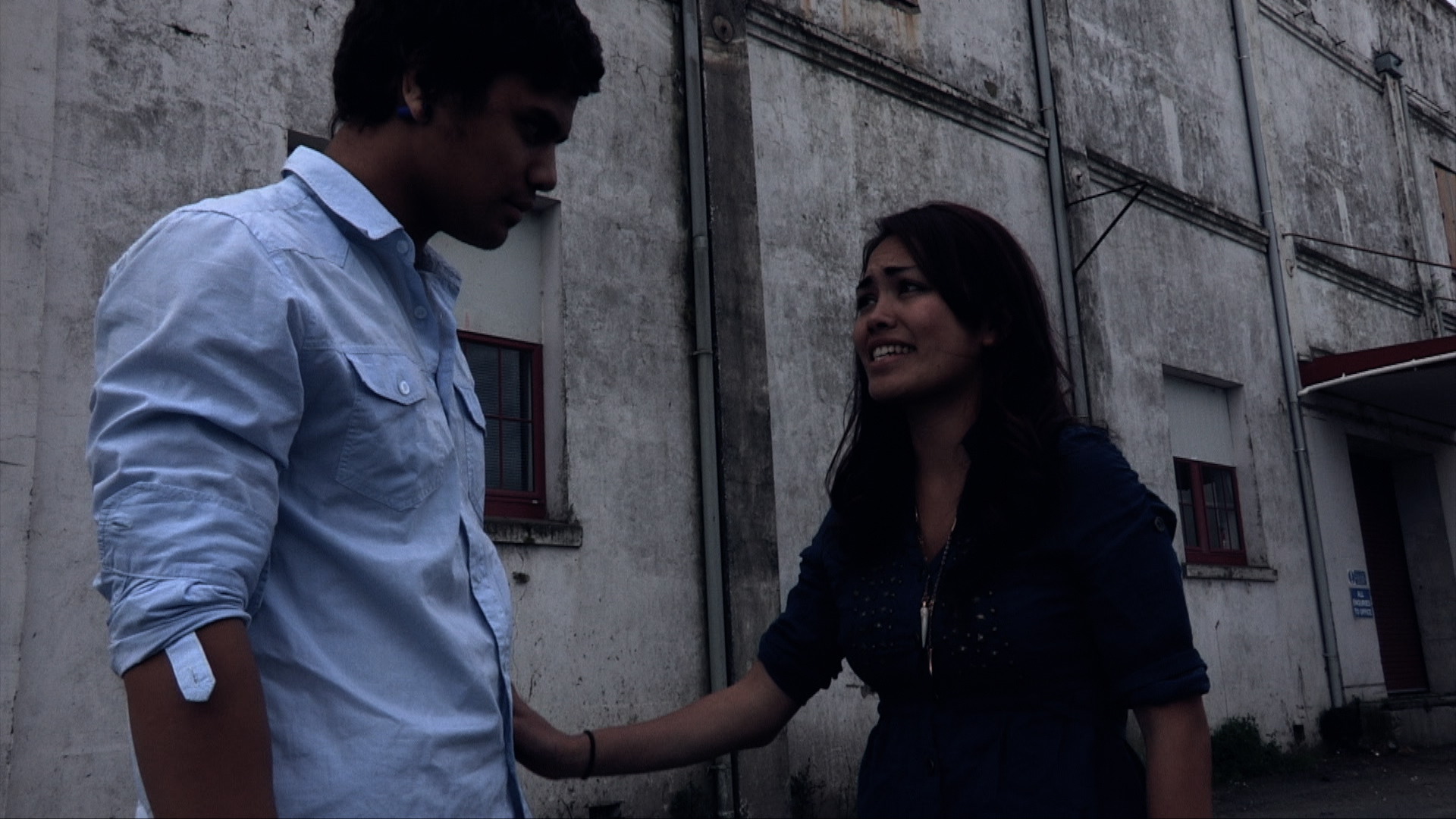 Koriata (John Stainton) and Miriama (Ebony Tuhaka) play out an intense scene at an iconic location that is no more. Lost forever, now only to be seen in the
Amiri & Aroha
trilogy.