Amiri's Doctor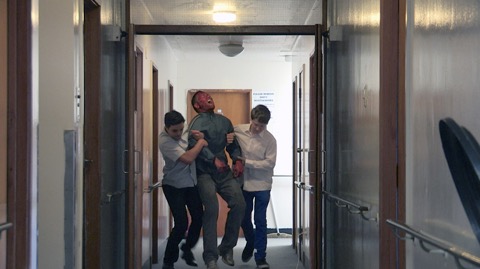 We shot some breathtaking shots today of the crazed Amiri being incarcerated in the asylum for the criminally insane. Michael Hollis was in top form and onlookers on set were terrified by his maniacal performance!
Every director has their own personal trade mark which is stamped on each of their films. Alfred Hitchcock started the tradition with a personal cameo role in every film.
With
Amiri & Aroha
, I have developed my own personal stamp by playing the doctor in each part of the trilogy. It is a fitting touch for an Indy film maker whose day job is a medical practitioner.
In a moment of megalomania, whilst struggling for a title for the third film, I considered calling it
Amiri's Doctor
and starring in it as an ace plastic surgeon who repairs Amiri's face!
Instead, I reduced my role back to playing the psychiatrist who is brought in to determine Amiri's fitness to stand trial for the explosion of the power station.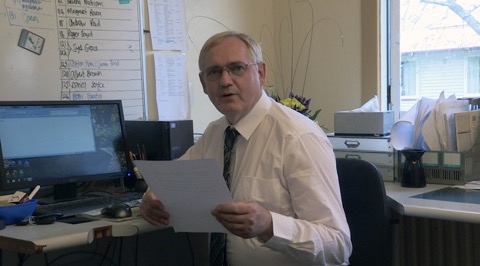 Director David Whittet prepares for his cameo role as the psychiatrist assessing Amiri at the asylum for the criminally insane.