Amiri & Aroha Wins Award at the Best Shorts Competition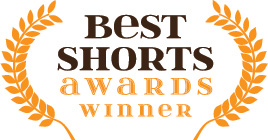 We have won an Award of Merit award in the prestigious Best Shorts Competition for
Amiri & Aroha
.
The Best Shorts is an awards competition that recognizes the achievements of short filmmakers worldwide. This is a fantastic result for us, bringing the film to a much wider audience and providing exposure in the key Hollywood market. The Best Shorts competition team are really dedicated to promoting the film careers of their award winners.
I received a delightful letter from the Competition Chairperson, Dr Thomas Baker, who wrote: "You can be justifiably proud of winning Best Shorts honors. The judging standards are high and winning means the craft and creativity exhibited by your entry is outstanding and stands above other productions."
Read the Press Release.