Amiri & Aroha wins two more International Awards in the Accolade Competition!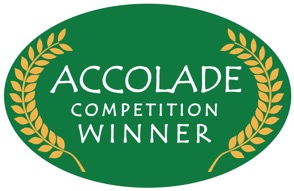 We have won another two prestigious awards in international competition.
Amiri & Aroha
has an Award of Merit in two categories in the Accolade Competition, for Short Film and for Concept.
According to the Competition organizers, "Awards go to those filmmakers, television producers, videographers and new media creators who produce fresh, standout productions. It is a showcase for cinematic gems and unique voices. The Accolade recognizes producers, established and emerging, who demonstrate exceptional achievement in craft and creativity. Undiscovered and first-time producers are often recognized.
"It's a given that filmmakers want to gain as many viewers as possible. The Accolade is an award well known to buyers and distributors. Winning an Accolade gives buyers and distributors the confidence that your production is of high quality. The Accolade is an award recognized for its rigorous evaluation process.
"This competition is designed to help winners achieve the recognition and viewers they deserve. Accolade staffers frequently share distribution ideas and industry contacts that help promote the careers of the winning filmmakers. The Accolade helps generate publicity and buzz. The Accolade has a strong online presence and shines the spotlight on top winners at The Accolade website and via press releases to a list of over 25,000 industry professionals."