Shooting at the Elephant Rocks
We concluded the Waitaki Valley shoot with a scene at the Elephant Rocks, made famous in the film of
The Lion, the Witch and the Wardrobe
. A short but telling scene as the relationship between the young Arapeta and Miriama begins to develop. The evening light was perfect for this scene with touching performances from Mark and Sophie.
It is my hope that these scenes down at Kurow will expand the canvas of the film and add a new dimension to
Amiri's Chid
.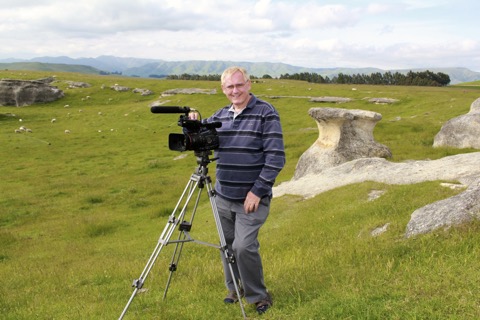 David Whittet directs Mark Whittet and Sophee Hills in this heart rending scene for Amiri's Child where Arapeta is at last reconciled with Miriama. The impact of this emotional scene is heightened by the beautiful Elephant Rocks in the Waitaki Valley, deep in North Otago's rural heartland.