Completing the digital restoration of my very first film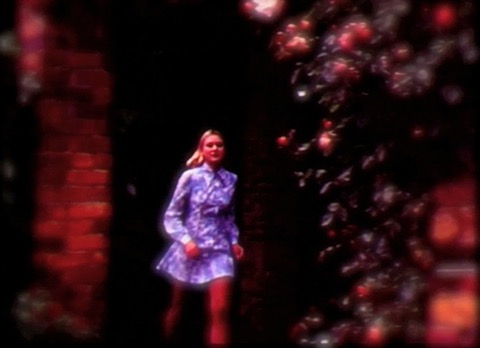 Jane Clements in a frame enlargement from my very first film, Thursday's Child
Thursday's Child was my very first film, made during my last year at school, in June and July 1971. It had been my dream to make a film from my very first visit to the cinema when I saw
Lawrence of Arabia
as an impressionable fourteen year old.
Thursday's Child
was shot on Super 8 film with a camera I had bought at a flea market and edited with a magnifying glass as I couldn't afford a moviola!
The story was about two people who return to the same place for very different reasons and the profound impact of their meeting. A girl, who was born on a Thursday, makes a weekly pilgrimage to a ruined building, which she believes had once belonged to her family. But this Thursday feels different; she believes someone else is there... The film was an anecdote about moving on and fresh beginnings. After this experience, the girl resolves never to go back to the old ruins again.
Of all my films,
Thursday's Child
holds a very special place in my affections. I have been systematically digitally restoring my old films, but regrettably the original voice over track has deteriorated over the years and is not salvageable. I have been looking for the right voice over artist to re-record the girl's track. Kristel Day has added the role of dialogue coach to her portfolio of roles on The
Amiri & Aroha
Trilogy, in particular coaching Mariel Ceballos in the role of Kōkā. Watching Kristel coach the girls playing Arapeta's cousins in Amiri's Child, I knew I had found the "voice" for Thursday's Child.
Today we recorded the voice over for
Thursday's Child
, together with some revised recordings for the re-edit of
Amiri & Aroha
.
Kristel studying the script for Thursday's Child prior to recording the voice over
Looking back at
Thursday's Child
, and comparing it with the complexity of The
Amiri & Aroha
Trilogy, I guess I have come a long way since that modest introduction to film making!