The Most Beautiful Award in the Industry!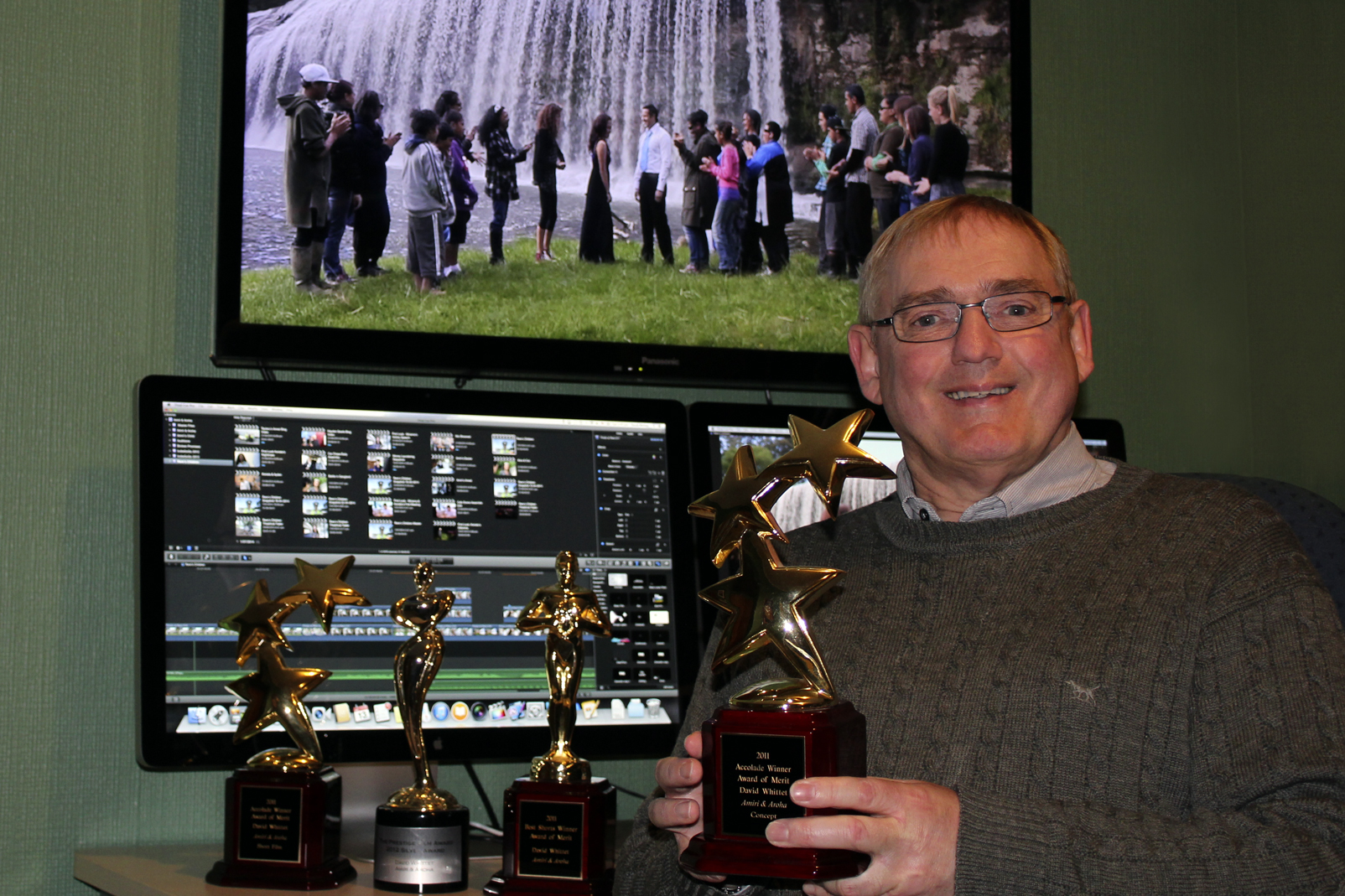 The Accolade statuette is a constellation of 24K gold stars mounted on a piano finished base of rosewood. It has been called the most beautiful award in the industry.
Life has been a whirlwind in the last few weeks with the excitement of two major awards in Hollywood and preparations for the World Premiere. But it has also been an opportunity for reflection. When I first conceived the idea of
Amiri & Aroha
back in 2008, I had no idea of the extraordinary journey that was about to begin. All artistic endeavours have moments of both agony and ecstasy and the trilogy has certainly had more than its fair share of trauma, anxiety and sleepless nights! Yet the reward of watching the dream take shape and gradually become reality makes all the stress seem immaterial. And the joy of completing the films and sharing them with an audience is without equal.
But most important of all, I have met so many wonderful people making the trilogy. It has been a delight to work with such talented people on both sides of the camera and I have made wonderful friends during production - friendships which will last a lifetime. I look forward to catching up with as many of you as possible at the premiere.
Read our latest Press Release announcing the new awards.