Bronwyn Kay joins the Amiri & Aroha team!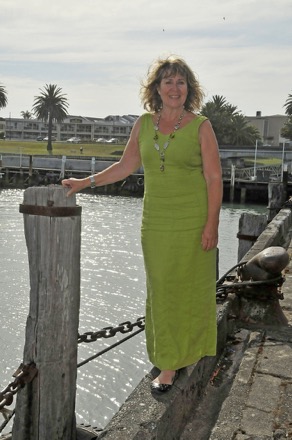 Bronwyn Kay
I am delighted to announce that Bronwyn Kay has joined our team, generously sponsoring us through our IndieGoGo campaign's
Executive Package
.
All of us on the
Amiri & Aroha
team are eternally grateful to you, Bronwyn. We truly appreciate your faith in our project.
Bronwyn will feature in the final film of the trilogy
Rere's Children
. I have written a special scene for Bronwyn. Amiri is on the run as both his enemies and the authorities catch up with him. He instructs his lawyer Andrew Lamonge, played by Warren Philp, to find him a remote mansion where he can assume a new identity and live in secret.
Lamonge visits Bronwyn at her office to find a property for Amiri. In a tense and dramatic scene, Bronwyn guesses the identity of Lamonge's client…
Welcome to the team, Bronwyn. I sincerely look forward to working with you!