Inspiration from the masters!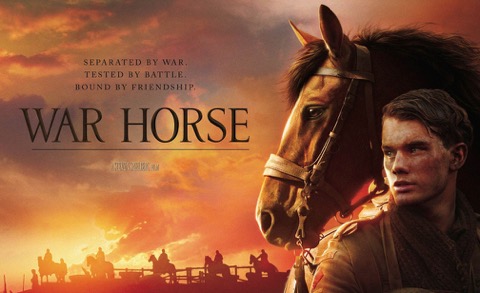 I was privileged to see two wonderful films from two great masters of the cinema during breaks in our shooting schedule this week in Gisborne.
War Horse
is Steven Spielberg at his very best, an intimate epic in the mould of
The Color Purple
and
Empire of the Sun
. A gripping story,
War Horse
tells how an impoverished young farmer's son, Albert enlists to serve in World War I after his beloved horse is sold to the cavalry. Albert's heart wrenching journey takes him out of England and across Europe as the war rages on. Spielberg's storytelling genius takes you with Albert on this journey, you share his pain, despair and joy at every twist and turn on this extraordinary story. Absolutely unforgettable.
The news that Martin Scorsese was to make a 3D film was greeted with dismay by many fans and intellectual film critics.
Hugo
certainly marks a new direction for Scorsese, but all the hallmarks of the great director are here in this beautifully crafted story. Set in 1930s Paris,
Hugo
tells the story of an orphan who lives in the walls of a train station, determined to solve a mystery of an automaton left by his late father, a deeply felt rite of passage. Tremendous to see intelligent use of 3D, a great master of cinema using new technology to push boundaries and further the unique possibilities of the film medium.
These two masterpieces eloquently demonstrate the art of the cinema and reminded me why I love cinema so much - and why I want to make films. Inspiration indeed!