Amiri & Aroha on the Run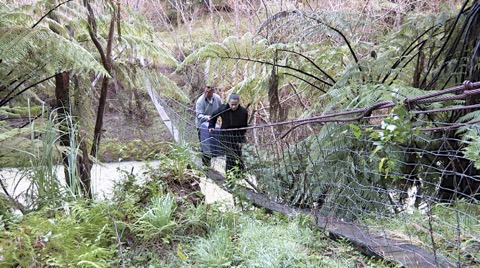 We braved inclement weather today to shoot Amiri and Aroha struggling across the swing bridge at Marie Lepper's place. In a short break from the rain, we managed to get some footage of the fugitive Amiri hustling a terrified Aroha, together with a large suitcase, across the precarious bridge. The huge suitcase on the narrow swing bridge seemed to symbolise Aroha's plight perfectly.
Regrettably we had to abandon shooting after these shots. The heavy rain had made the river swell and the ford to Marie's house was impassible.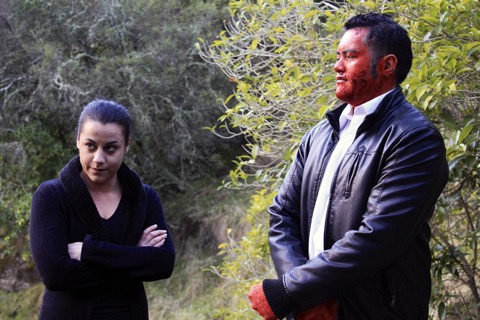 The most rewarding aspect of today's work came after we had abandoned shooting. We went in to Morere Hot Springs for coffee and the owner took one look at Amiri and recoiled in horror saying: "how did you get those awful burns!"