Rere Reshoot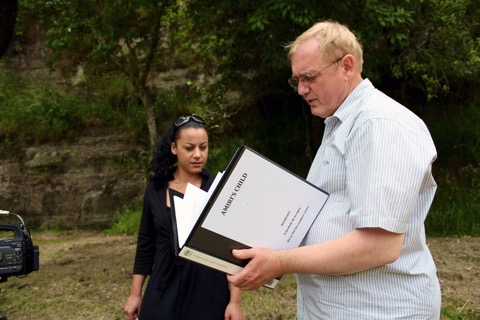 The final day of our reshoot was another whirlwind experience!
I have devised a new beginning for
Amiri & Aroha
with the soothsayer Kōkā appearing out of the waterfall like a mirage, clutching her crystal ball. First impressions are vital and this shot had to be perfect. It took a lot of patience to get the scene exactly right.
Over successive shoots, I have learnt the impossibility of recording live dialogue at Rere with the thundering noise of the waterfalls, so we went back to Kristel's house to shoot these scenes with a green screen.
Kristel working as Mariel's Dialogue Coach during the green screen work