Mrs Brown's Boys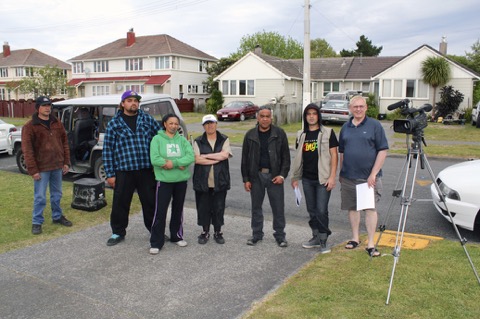 The cast and crew for today's shoot which we affectionately called "Mrs Brown's Boys".
The turning point in
Rere's Children
comes when the youth of the gang refuse to tolerate the reign of terror of the old guard. This comes to a head when the youngsters witness the harsh treatment of older people who cannot pay their protection money. These brave young men decide to take action and plot to overthrow the gang leader, Tautaru.
These scenes were difficult to film and our cast delivered a moving and forceful performance. There is huge unrecognised talent in Gisborne!
Very special thanks to Lisa Beach who coordinated today's shoot and involved her friends and whānau on both sides of the camera.