Aroha's Revenge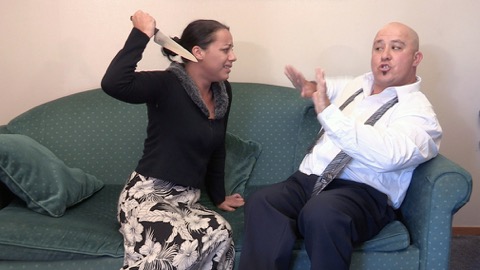 Kristel Day as Aroha with a very frightened Cory Garrett as Troy
The relationship between an actor and their character is fascinating, especially on an extended shoot like the
Amiri & Aroha
trilogy.
When I first cast Kristel Day as Aroha, I was aware that she would bring a darker side to the part than the other actresses which I had considered. I saw Aroha very much as a troubled gangland girl, haunted by her harsh childhood and desperate to escape the gang; a rough kid determined to make good. Kristel saw Aroha as a more naive character, someone who never belonged in the gang.
Yet over the couple of years we have worked on
Amiri & Aroha
, I have seen more and more of Kristel come out in the character of Aroha.
We shot a dramatic scene today where Aroha threatens Troy with a knife. Kristel declared: "At last I get to play myself!"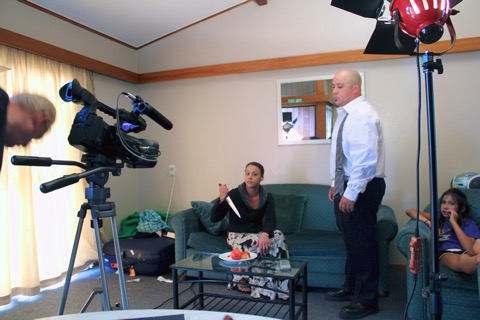 Kristel in her element shooting Aroha's revenge. As an added treat we shot a scene with blood on the knife. Not the ending for the trilogy I had planned, but perhaps we can use it somewhere in a teaser!