Arapeta and Miriama face the fallout from Amiri's return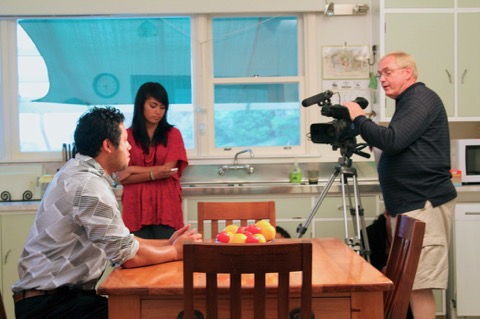 Today we shot some tense scenes between Arapeta (Shane Luke) and Miriama (Ebony Tuhaka) in the aftermath of the wedding and Amiri's return. Arapeta has been disgraced by the revelations and suspicion of his involvement with his father's increasingly bizarre behaviour. Both Shane and Ebony delivered powerful performances with palpable friction between the characters.
Ebony Tuhaka in a green screen shot for the teaser at the end of Amiri's Child.
Arapeta is shocked to learn that Miriama has replaced him as chief executive of South Pacific Power and in this teaser scene she informs the board that she will be leading the company in a very different direction.