World Premiere of Amiri & Aroha
Kristel Day, David Whittet and Walter Walsh with the awards presented for Amiri & ArohaAmiri & Aroha
received its Gala World Premiere today at the iconic Dome Cinema in Gisborne.
First here was a private screening for the cast and crew and their families and their invited guests. Tia Takarangi Chan sang one of the songs which she had composed for the film prior to the screening. Walter Walsh (the
Wiz
) was master of ceremonies and presented me with the four awards won in the Best Shorts and Accolade film competitions.
A second public screening was held this evening and Gisborne turned out en masse to support this locally produced independent film. It was a wonderful atmosphere and a tremendous launch for
Amiri & Aroha
.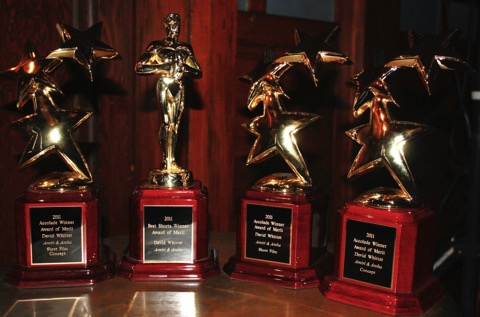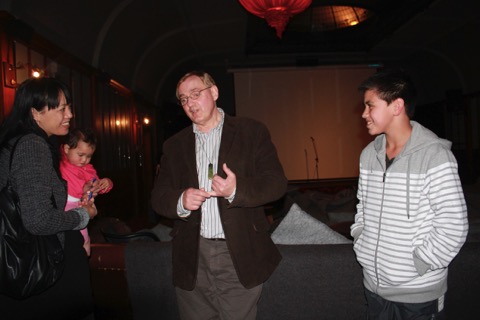 David talks to Alexandra Christie who has a key role as Arapeta's Aunty in the new film Amiri's child