Reviewing the Rushes for the October Shoot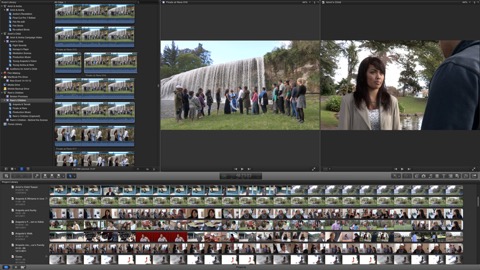 Importing the footage from the October shoot into Final Cut Pro X for cataloguing. Each shoot has generated several terabytes of material!
Each of our extended shoots on the
Amiri & Aroha
trilogy has produced a mass of material to be viewed, catalogued and assessed prior to getting down to editing proper.
With the huge amount of work in the October shoot, this has been the biggest import of footage in the trilogy. As the material is downloaded and backed up to multiple off-site locations, I am constantly looking to see if it matches up to expectations and will cut together.
Will that long shot match that close up? Is that shot believable? Is the actor plausible in the role?
These are the questions that race through the film makers head as the new martial is ingested!