Aunt Hinemoa and Arapeta's Cousins
Principal photography on
Amiri's Child
continued today with some of the most technically difficult scenes in the shoot, the scenes with Arapeta and his cousins at Aunt Hinemoa's house.
The scenes were also especially challenging as we had a large cast with six new characters, Alexandra Christie as Aunt Hinemoa, Willie Grace as Uncle Ben, Warren Philp as the lawyer Lamonge, and three children playing Arapeta's cousins, all on their first day of shooting. Add to this by now veterans of Amiri's Child, Mark as young Arapeta and Mariel Ceballos as Kōkā and we had a very full set and with many cast member's children present, a large audience as well!
The heart of a gangland family is the kitchen and I wanted the scenes to have a gritty reality. This meant working in a very confined space under the extremely hot movie lights, which the children in particular found very difficult. It was a long and tiring day!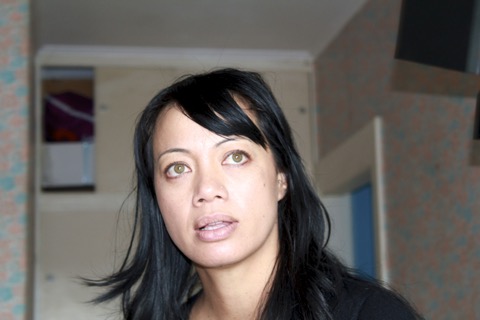 Alexandra Christie as Aunt Hinemoa