It's a wrap for the July Shoot!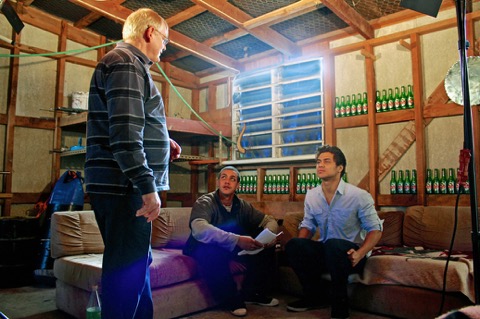 David Whittet directs Shayne Biddle as Hunapo and John Stainton as Koriata in the final session of the July shoot.
This morning was pure magic. Both Shayne and John were in top form, bringing depth and compassion to their roles. Shayne showed us a new side to Hunapo and John played Koriata to perfection.
What a brilliant scene to wrap the July shoot! We have shot some amazing footage in the last fortnight.
The October shoot will certainly be intense and there's a huge amount of preparatory work to be done. But this afternoon I could relax. On the strength of the work we have done in this shoot,
Rere's Children
promises to be an outstanding film and a stunning conclusion to the trilogy!