Koriata rules the boardroom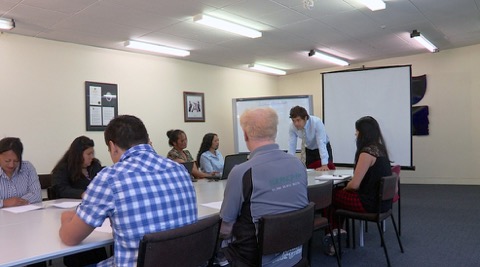 Another full-on shoot today with the Jensen Industries boardroom scenes. As well as Koriata's triumphant victory speech to his board which comes early in
Rere's Children
, we re-shot the boardroom scenes for
Amiri's Child
. With the casting of Lisa Beach as Koriata's muse Alice, I was eager to have Lisa in
Amiri's Child
. In the footage we shot back in August, I didn't feel Koriata came across as sufficiently aggressive in the boardroom. Mark took on the role of dialogue coach and worked with John on getting some real anger into his performance.
At the end of the day's shoot, there was no doubt whatever that Koriata ruled the boardroom!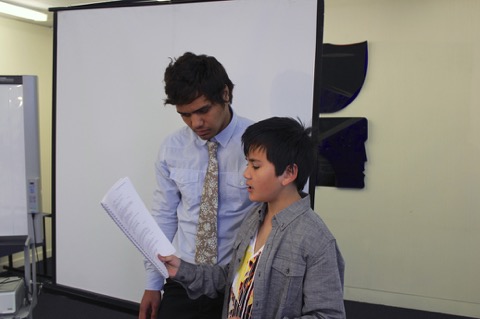 Assistant Director Mark Whittet rehearses a boardroom scene with John Stainton as Koriata.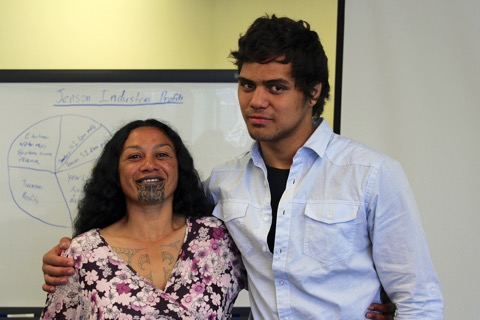 Lisa Beach as Alice and John Stainton as Koriata. Alice has secretly held a candle for Koriata over the years, and today we started developing this relationship which will have a surprising impact on the resolution of the story.