Preparing for a dramatic return!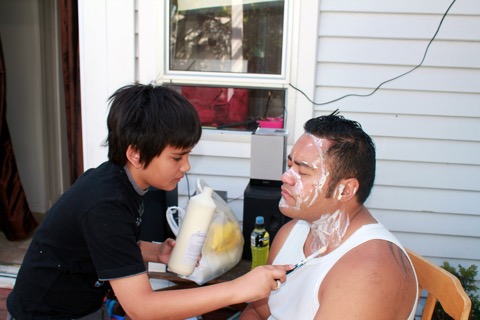 Assistant director Mark Whittet applying the burns make up to Michael Hollis as Amiri
Being coated in many layers of latex and blood is not fun, as Mark discovered earlier in the week when he was the guinea pig for practicing the burns make up for today's big shoot. Today Mark had the opportunity to experience the process from the other side as he helped apply the make up. We are shooting the climactic scenes in
Amiri's Child
today and giving Mike exactly the right look is absolutely critical!
Mike Hollis, fully made up and ready for his dramatic entrance at the church!