Your last chance to be part of this global cinematic phenomonon!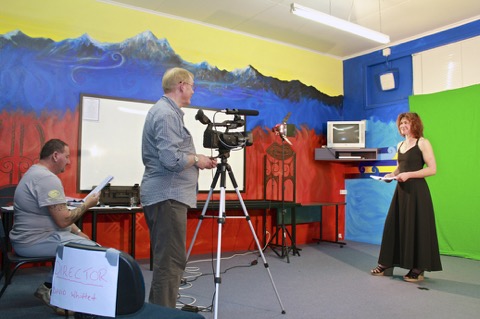 We have discovered amazing local talent at our auditions for the Amiri & Aroha trilogy. This is positively your last opportunity to be part of this global cinematic phenomenon!
Stay tuned for details of the auditions for the October shoot which will be held in Gisborne at the beginning of October. Look out for our advertising campaign in the Gisborne Herald next week!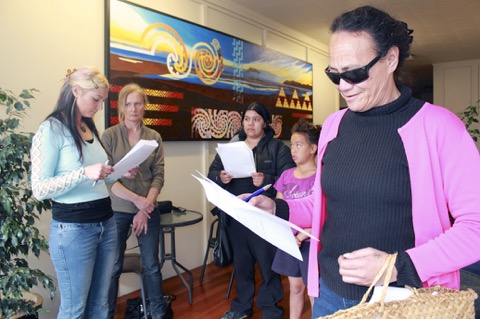 As preparations for the final shoot of the
Amiri & Aroha
trilogy near completion, we will shortly be announcing our final casting call. So you have one last chance to join this cinematic adventure!
We have some significant roles still up for grabs. We are looking for a Māori lady aged 40 to 50 years to play the ageing Aunt Hinemoa, a lead character in
Amiri's Child
. We need a Māori man aged around 50 years to play Maahanga, the father of Hunapo, a central character in the trilogy. Another meaty role is a business executive, brought in to rescue a company destroyed by the volatile Amiri. These are fantastic parts for budding actors who want to make their name and reach a worldwide audience!
There are also several roles for extras, from gang members to board members and well-wishers at a ceremony at the Rere falls which will close the trilogy.
The trilogy has already won major awards in both Hollywood and in Britain. This is your last chance to join this success story!
We have had a tremendous response to our previous casting calls and have nurtured some amazing new talent which is destined for the world stage. But perhaps the most moving response was from a lady who played a wedding guest in the original
Amiri & Aroha
film. She told me that being in a film was on her bucket list of things to do before she died. Her participation in the film fulfilled a lifelong ambition.
So if you've always dreamed of being in a film, here's your chance!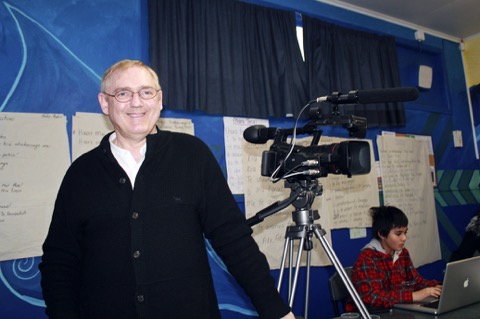 David Whittet and Kristel Day auditioning potential talent for Rere's Children during the July 2012 shoot.