Sharing Amiri & Aroha - Authoring the DVD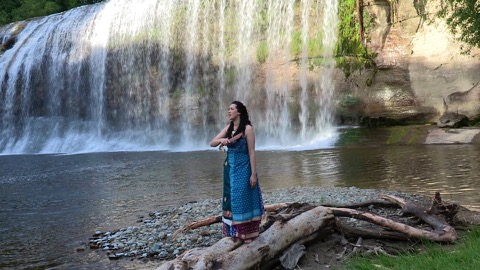 Authoring and mastering a DVD or Blu-ray disc is almost a production in its own right, requiring storyboarding of the menus and sequences of film specially edited for the DVD menus.
For
Amiri & Aroha
this afforded a special opportunity. My original idea was to have Tia's music as a waiata, drawing the audience into the film. I have edited music video style sequences for each of the menus on the DVD, so that Tia's waiata is playing in the background as soon as the DVD loads in the player and whenever a menu is selected. The perfect way to draw the audience into the film!
The film clip in today's podcast video is the sequence I edited for the main DVD menu.