Shooting the perfect end to the trilogy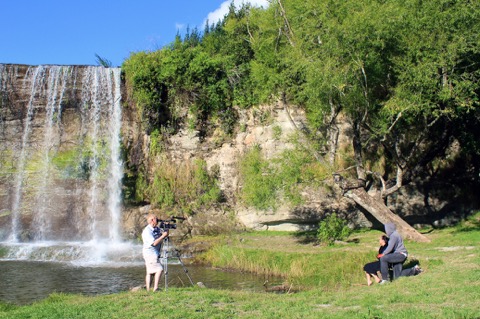 S
hooting the perfect happy ending for Amiri & Aroha at the Rere Falls. Not quite the ending we filmed a couple of days ago with Aroha's Revenge!
Insurance is an important consideration for a film maker. Shooting films with the complexity of the
Amiri & Aroha
trilogy, I can understand why the studios pay such huge sums of money for completion bonds. So much can go wrong and sabotage the production!
Today I did a little bit of insurance of my own. Just in case we are unable to complete the third film in the trilogy, I shot the perfect ending that I could use to conclude an extended version of
Amiri's Child
and release the two films as companion pieces.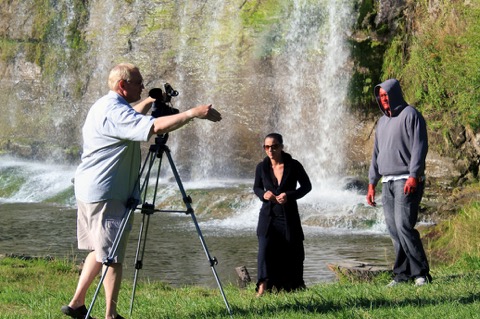 We all know that nothing is quite as it seems in the Amiri & Aroha Trilogy. How will the trilogy end? I promise you a thrilling climax!